Willard Christopher "Will" Smith, Jr. (born September 25, 1968) is an American actor, film producer and rapper. He has enjoyed success in music, television and film. In April 2007, Newsweek called him the most powerful actor in Hollywood. Smith has been nominated for four Golden Globe Awards, two Academy Awards, and has won multiple Grammy Awards.
Fourteen of the 19 fiction films he has acted in have accumulated worldwide gross earnings of over $100 million, and 4 of them took in over $500 million in global box office receipts. As of 2011, his films have grossed $5.7 billion in global box office. His most financially successful films have been Bad Boys, Bad Boys II, Independence Day, Men in Black, Men in Black II, I, Robot, The Pursuit of Happyness, I Am Legend, Hancock, Wild Wild West, Enemy of the State, Shark Tale, Hitch and Seven Pounds. He also earned critical praise for his performances in Six Degrees of Separation, Ali and The Pursuit of Happyness, receiving Best Actor Oscar nominations for the latter two.
President Barack Obama has stated that if a film were to ever be made about his life, he would have Smith play his part, because "he has the ears". Obama stated that the two have discussed a possibility of a film based on the 2008 election, but this may not happen until the end of the Obama presidency.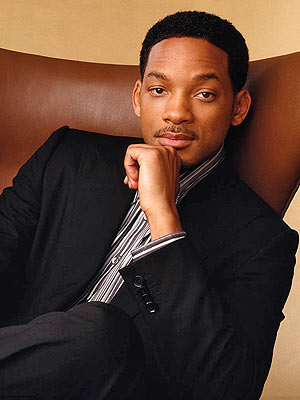 He is currently filming Men in Black III for a 2012 release playing Agent J one of his more popular earlier roles, making this his first major starring role in four years.
Will Smith - Men in the Black ( HQ )